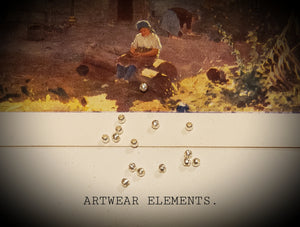 ArtWear Elements® Sterling Silver Round Bead, Corrugated 3mm

3mm Precious Metal Jewelry Findings

x4 per package.

1.0mm hole.

Please note that every monitor and lighting is slightly different. 'Exact' color cannot be guaranteed. However, I have made every effort to get as close to the original color as possible. ***Please also note that it is not normal to see extreme closeups of these findings which can distort the beauty, must see in person!

BEAUTIFUL!

Thank you!
Your business is much appreciated!

ArtWear Elements®